Capsule #58: I Wore Only Black & White For a Week
I have this thing for neutrals, specifically black and white. In a nutshell? They're my favorites for ever and ever. Black and white alone are perfectly clean and sophisticated, but still in your face. Together, they're an even bigger statement! I'm considering living in these colors for the rest of my life, seriously! I wanted to try a solely black and white wardrobe for one week to dip my toes in the water. Well, my toes are good and wet, and I'm ready to dive into this thing for a while!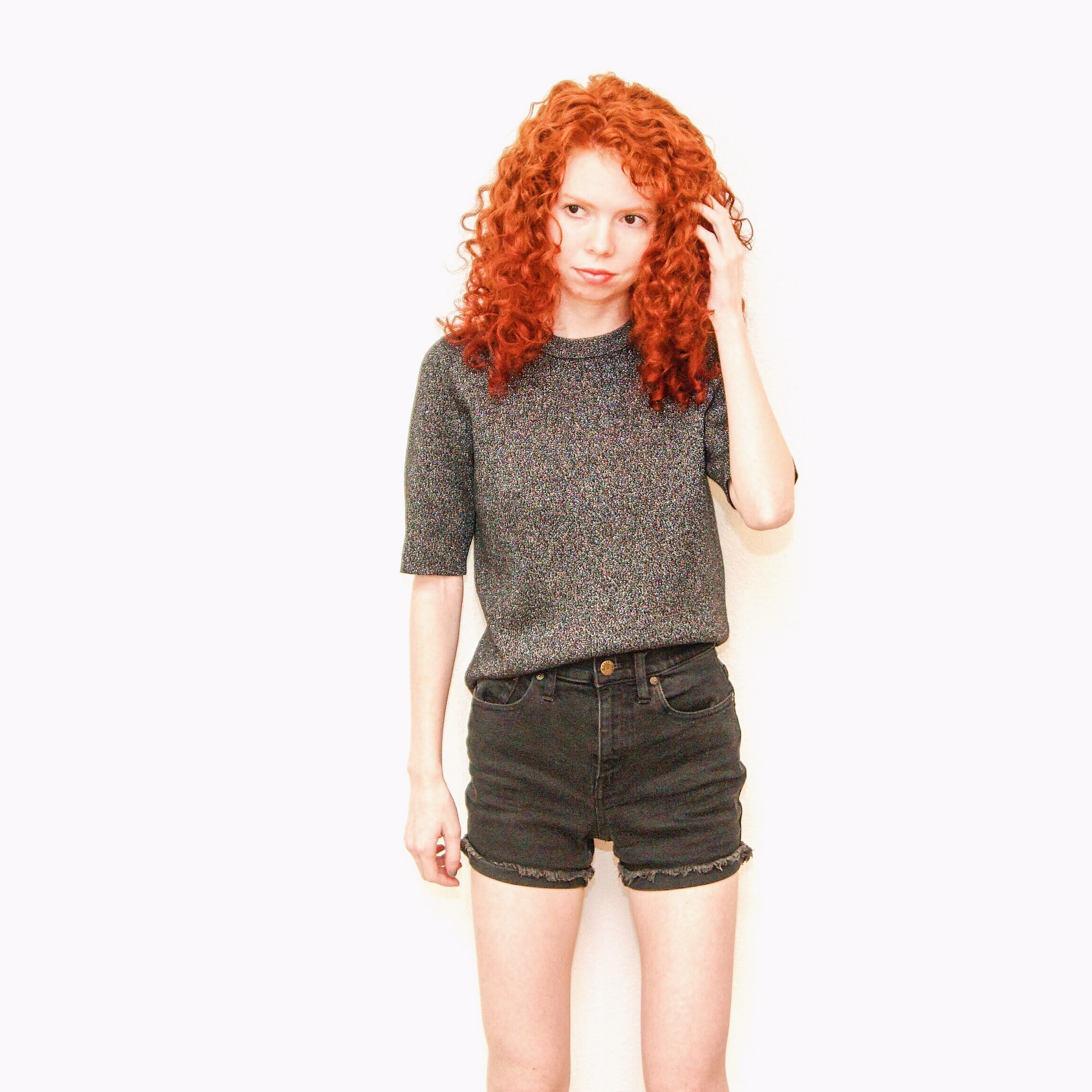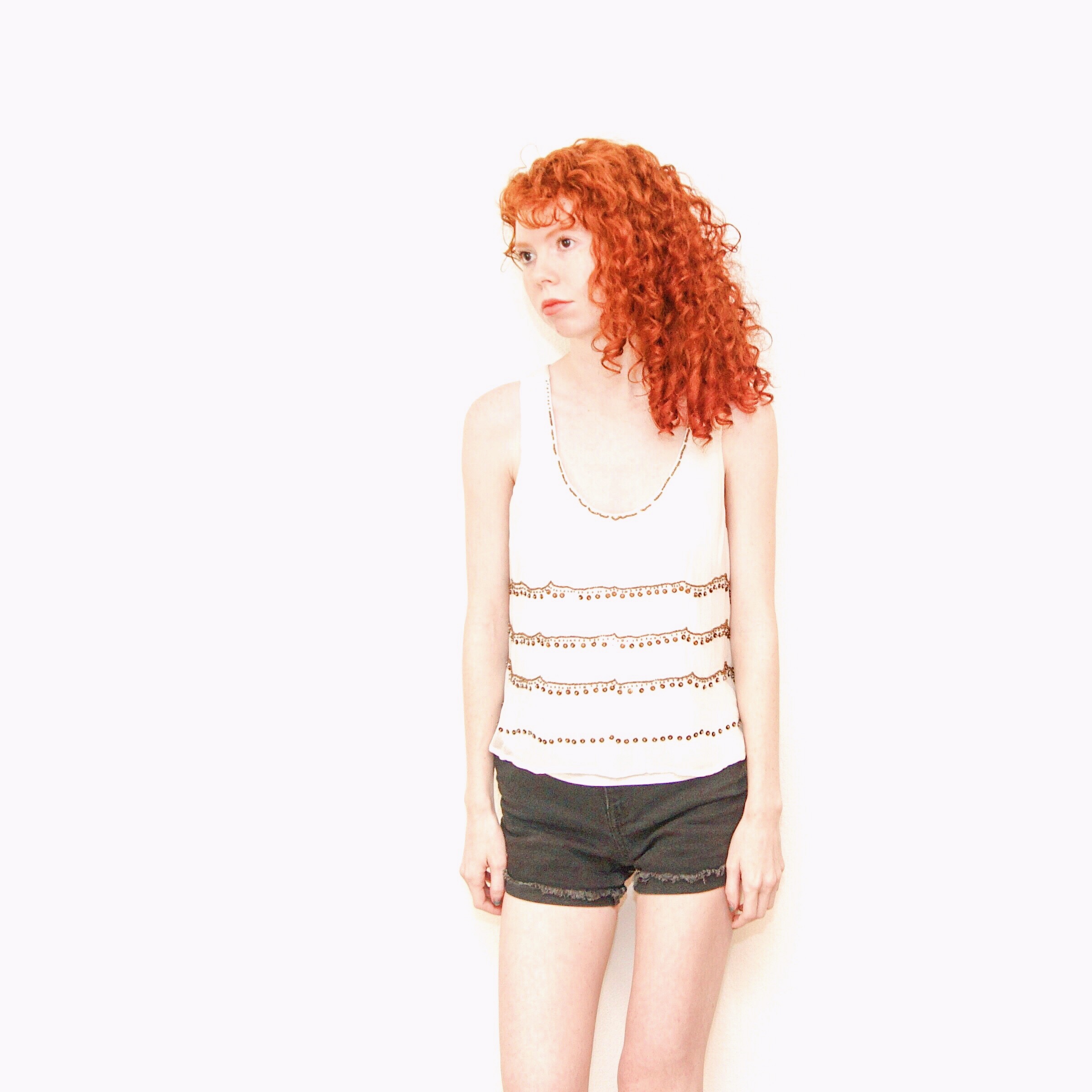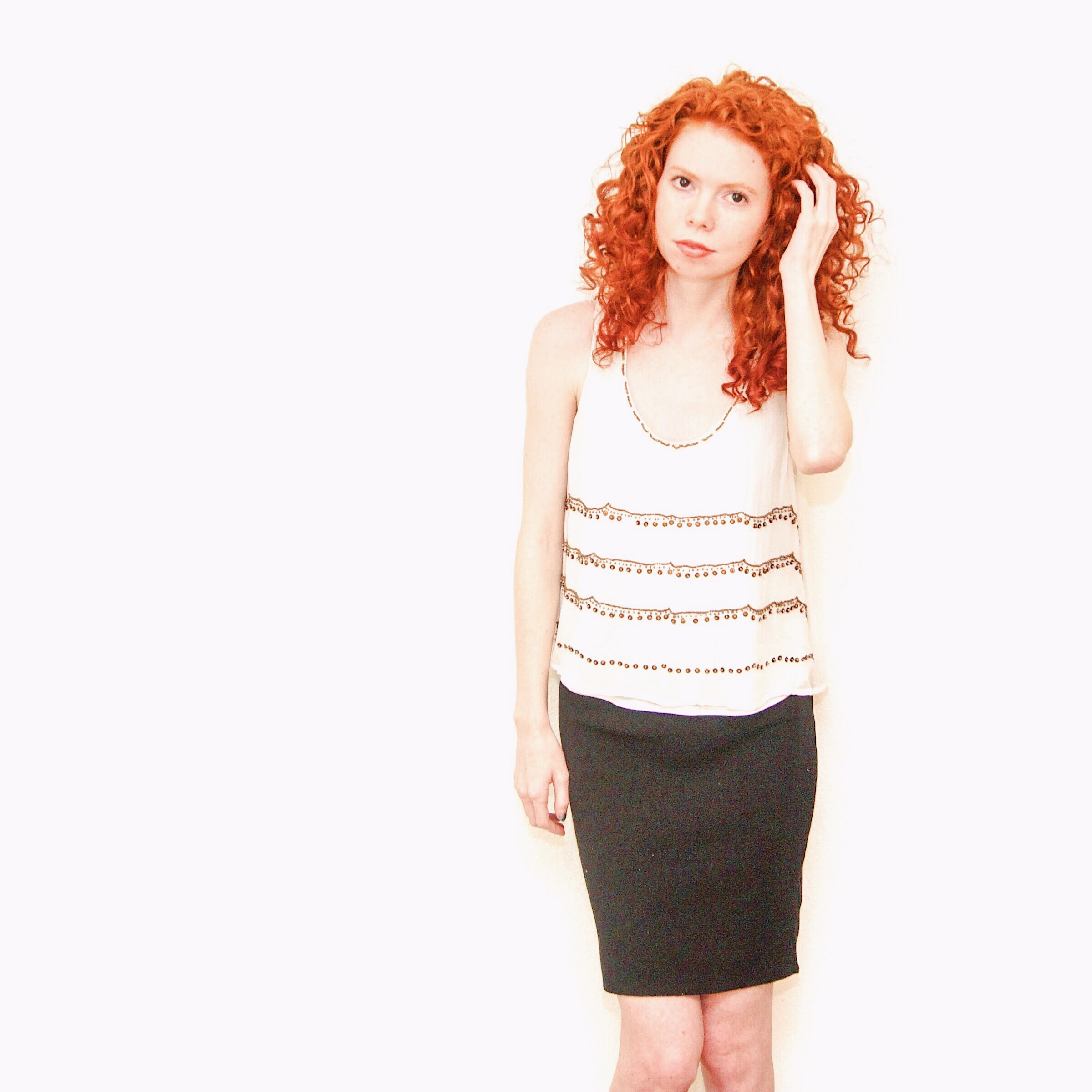 Look #1
This was my first outfit of the week, and it was hands down my favorite. My aesthetic is "polished goth" most of the time, and this outfit really speaks to that. I have my feminine days, but ya know. That's just "polished goth who likes flowers" soooo is it really feminine? I think so! I'm a sucker for interesting details, which is something I think will work really well with my plan for only wearing black and white.
Look #2
Ummmmm, hot dang who is this lady?!! I barely recognized myself in this dress. I felt so chic and gorgeous in this dress, but most of all I felt comfortable! I used to shy away from body hugging clothing, because I was ashamed of all my angles. Yep, us skinny girls can get uncomfortable about our bodies too. But, I've tried to embrace my figure and fill it out in healthy ways like eating more and starting to workout to get less angle and more muscle. Too bad there aren't any workouts for the girls 😉
Look #3
This is a toughie. I've loved this blouse for a long time, even more so because it has sentimental value to me. I still just adore the beading, but I'm not sure it's the most flattering on me as I once thought. What are your thoughts? Tell ya what, move on to the next outfit with the same top and different bottom and tell me what you think.
Look #4
This is not my best outfit, I'll admit. I was head over heels for both of these pieces! But, either they're not as awesome as I once believed, or they just aren't meant to be together. Ya know, kinda like you and that lanky skater boi from high school (I see you, Avril). But, let's pass judgement on this blouse before we start going after the skirt. Yay or nay?
Look #5
Now, this gal is a real boss lady! This ultra polished short sleeve sweater with the pencil skirt is almost ALMOST a winning combination. Can you pull a Where's Waldo and figure out what's wrong with this outfit? Hint: It has to do with the skirt. Notice how I tucked in my sweater top. But, if you'll look closely you'll see it's bunching a bit around my waist and giving me a faux muffin top! This skirt just isn't thick enough to have something tucked into it, which hurts the very depths of my tucker's heart. The midi length of the skirt only works on me when I define my waist with tucking, but the skirt doesn't take well to tucking. So, I'm in a dilemma. If you'll notice, in Look #4 I pulled the skirt up to make it more of a mini skirt. Yet, I don't believe that really works either. This skirt may just be destined for Return Land.
After this week in black and white (and okay, my leopard shoes I snuck in), I'm feeling much calmer. I might be one in a million people who feels so very affected by color, but I think wearing lots of color honestly stressed me out. Not even lots of color, small bits of color! My home decor is black and white with one emerald green piece, and that's as much as I can take! It only makes sense that I should extend that to what I wear on my body. I'll keep you updated on how this experiment goes and if I overcome my color temptation!
Until next week, lovelies.