Capsule 60: Surprises & Letdowns
This is my 60th capsule wardrobe. Wowzers. That's a shock, even to me. I have the commitment levels of a toddler deciding what toy to play with/steal when it comes to clothing. Relationships, though, I'm your girl. But let's skip my dating advice and get into why you're really here…my sheer beauty. Just kidding, it's my bomb outfits (do kids still say bomb or is that like an FBI thing now?). This week's capsule was full of surprises and letdowns. I want to say mostly letdowns, but I'm trying to be positive.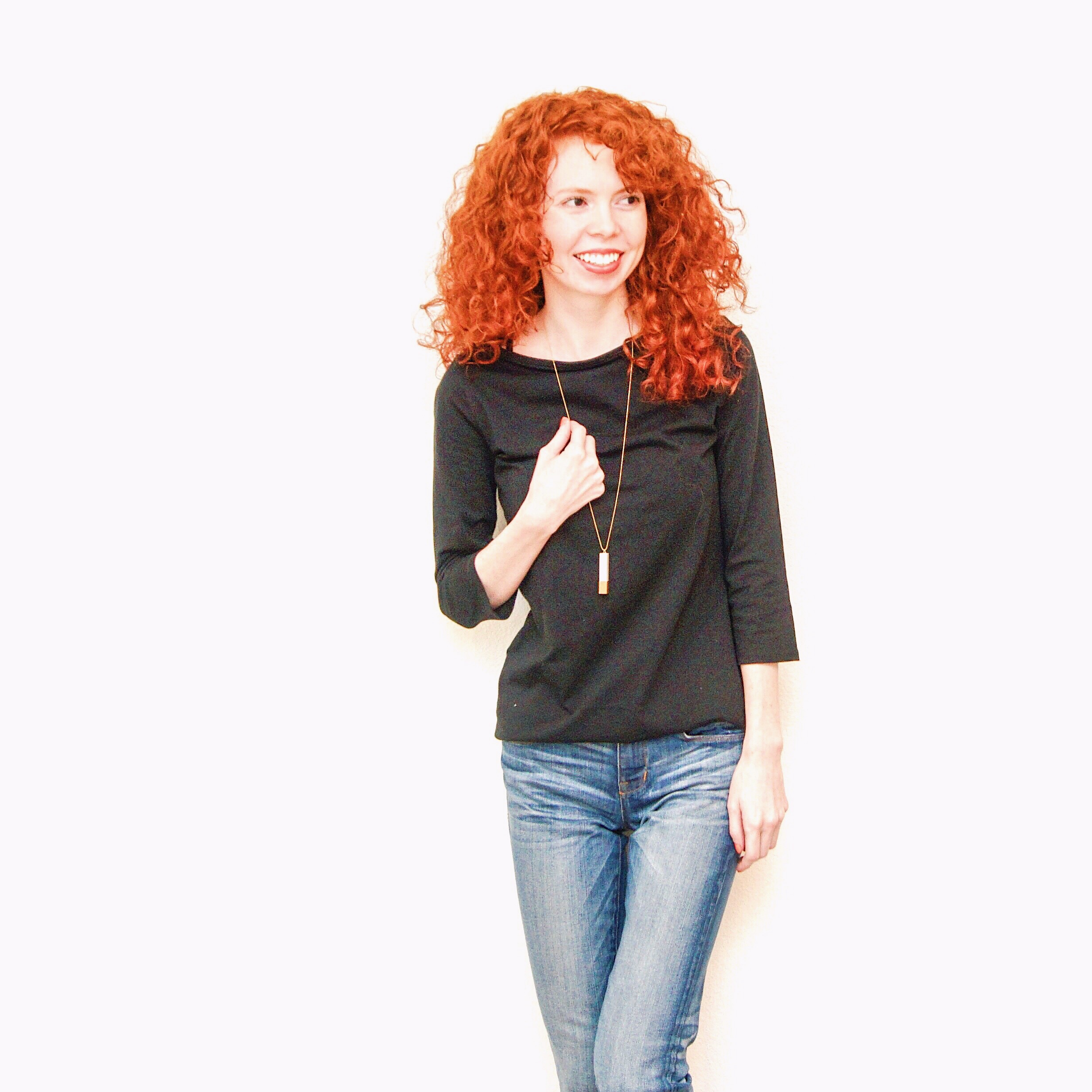 Look #1
Uhhhh, I feel like a man. And not in a cute menswear way, nope. I was all gung ho about this sweater blazer thing in theory, and man do all the other bloggers look good in it, but I'm just not sure it's for me. Which is disappointing, like really disappointing. I'm starting to come to terms with the fact that the style blogger I follow are great stylists, but they aren't necessarily my style. I've always known this in the back of my mind, and that was actually a major reason I started this blog! But, it always comes back to remind me when I make purchases based on how something looks on someone else's body.
Look #2
Oh, mama! If we're talking about my style, this is it! Now THIS is what I call cute menswear. It takes the pinstripes of mens' suits and modernizes them and puts them on wide leg pants, and my top knot just says "I'm here to close the deal." This is all me. Well, winter me. Do you feel like you have different seasonal styles? I find my style in the winter is more…architectural? I like clean cuts and interesting tiny details or slight changes on an old style. Now my summer style….
Look #3
This look is more like my spring/summer/winter/fall style. Every season because I'm still able to wear this dress and it's October and 80 degrees. This dress was both a surprise and letdown of the week. I know, weird. The dress style is for sure me. I love button fronts and fitted waists. I especially love how stretchy the waist is, but something about the color is throwing me. I polled it on Instagram to see what y'all thought, but apparently I'm the only one who sees it. I'm not sure this color gray is flattering on me. I feel it might wash me out, not to mention it makes me think of the prison sweats from Orange is the New Black. This dress is still on trial for sure.
Look #4
I would be all over this look if there weren't small inconsistencies that bother me sooooo much. One, the shirt is too long. I've got it rolled up a bit, but if I move it comes undone. I'm going to hem it this weekend to see if that fixes it or if this shirt is donezo. Two, the pants. Ugh. This was my first pair of "designer denim" if you can call Madewell denim that. Basically, it was my first pair of jeans that didn't cost $15. But, they don't exactly fit me or my style anymore. I hate low rise, which is what these are. And the legs are just too loose to be skinny but not loose enough to be a straight leg or boyfriend fit. I'm struggling with moving these to the goodwill pile, but they will have to go at some point soon.
Look #5
This look surprised me with how much I liked it! I didn't love it, but it definitely has potential. This mix of feminine and a more structured piece is my jammmm. Jelly and peanut butter too. I'm not 100% sold on the look, because of my original problems with both of these pieces, but this look has given me some inspiration for future outfits.
Until next week, lovelies.
Get the Look!