THe one-stop shop to reclaiming your closet
guides, mini courses, printables, and more for the busy gal who just doesn't have time to totally revamp her wardrobe.
Picture this:
A high powered lady, taking phone calls while carrying a fat-free scone down the streets of New York, with a harried assistant frantically following. 
That's probably not you, if I'm guessing right.
You most likely feel more like the assistant. You're just keeping your head above water and you barely have time to get dressed in the morning. Your closet feels like more of a burden than a place to experiment and express yourself. You don't have a massive budget. You don't have time to sit through a course full of hour long videos or twenty page documents in each module telling you how to fix your style. And you definitely don't have time for useless information about finding your seasonal colors and the idea that every woman must own a trench coat. 
Maybe you have young kids. Or you're still in school and overloaded with classes. Or you're focusing on your career at the moment with no time for anything but climbing the ladder. 
I don't have the secret for getting ahead in any of that. But I do have the secret for how to make your confidence sky rocket higher than your clacking heels (or comfy sneakers). Here's the formula:
LOOKING GOOD = FEELING GOOD
Got it? No algebra involved. I mean, it kinda feels like it sometimes though, right? You want to look good, but if you aren't feeling like yourself in your clothes, you won't feel good.
Ughhhhhh but that takes forever to figure out your style and then fix your closet go through the trial and error phase that feels like it's mostly just error.
that's why i created the Lazy girl's Resource Library.
Everything in this library is designed for people who don't have the time or strong desires to completely overhaul their wardrobe. You want to start small or you just need some tips and tricks to get in top gear. Trust me, wherever you're at, I've got you.
This is the roadmap to feeling good in your clothing, because you feel like you. I don't have one size fits all guides or resources in here, I have resources for different style types, mixing styles, seasons, shopping, and the list goes on and on and will continue to grow!
so, what's in it?!!
List of stores to shop at for your style and price point
Creating a capsule wardrobe no matter what your style
Style Quizzes
Fashion Formulas for YOUR style
Seasonal Guides
Style specific color palettes
The guide to cleaning out your closet in ONE DAY!
And way more.
BUT WAIT, THERE'S MORE!!
No, I'm not going to send you a free potato masher if you call right now and buy two. But what I will do is constantly be adding to this library. There will be at least one piece of long, valuable content added each month with smaller freebies like quizzes, phone backgrounds, and shorter pieces of content sprinkled in. Here's a sneak peek of what's to come:
A complete guide to secondhand shopping
Mini Course on Defining Your Style in a snap!
Tips on having the motivation to get dressed every day (well, almost every day).
Store lists for accessories like bags, jewelry, and hair pieces.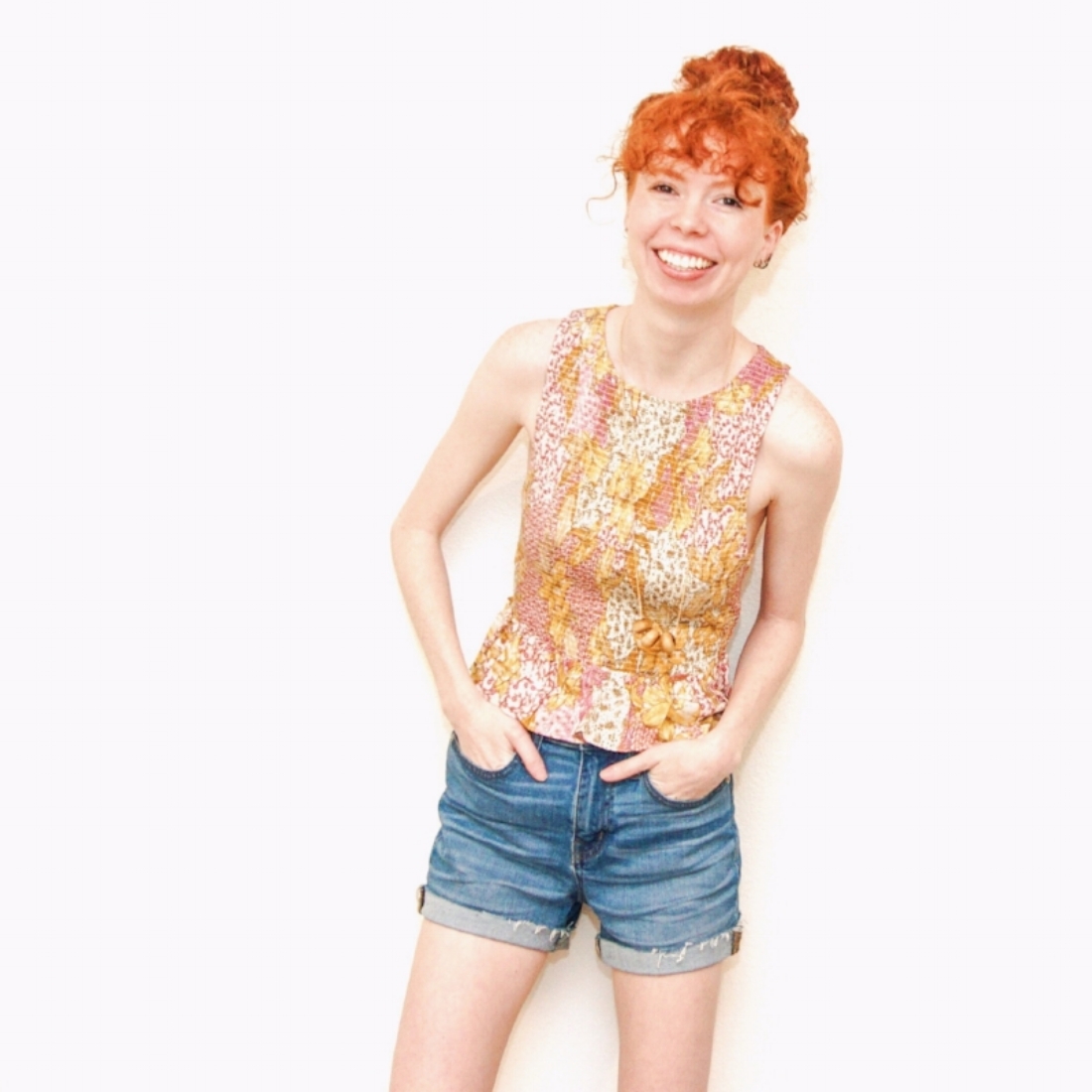 Why should you trust this random internet girl?
Cause I'm rock-solid that's why. I mean, physically I might blow away in the wind, but in the area of defining your wardrobe and your style and actually making our looking good = feeling good formula actually work, I'm your girl. I've been working in style for over 4 years now, and writing about it for 2 years. I created the One Week Wardrobe and made over 50 small capsule wardrobes and still counting. I've changed my style countless times and each time I've refined the process to the point that I know exactly what it takes to quickly and easily get to that feeling good side of the equation. No dressing room meltdowns here.
are you screaming "how much is it?!!!!" yet?
it's $29.00
That's it. I promise. Forever.
This is a lifetime purchase. But I can only offer this price for a short time. Guess what, though? If you snag it now, you'll be grandfathered in FOREVER. you know what that means, right? When I raise the price you'll still be getting the same updates and goodies for your one time fee. Like, come on. That's only $2.42 a month for a year. Or $0.94 a day for a month. That's not even one latte. That's one bag of expensive vegetables you don't need. You look great. I could go on with how affordable I've made this, and how you're not just getting one product, and how my info will always be current and tell you about all the exclusive discounts you'll get. But, the point is, this is a deal you can't pass up. The Lazy Girl's Resource Library is the best deal you'll get this millennium. And it's the gift that keeps giving.
Why are you still reading this?! Get access now!
faq
How does this all work?
Once you checkout, you'll receive an email with the details to access the library immediately! No waiting around to start digging in.
How often will there be new updates?
Once a month, at the very least. The monthly updates will be longer pieces of content like mini courses or long guides. Sprinkled in there will be shorter, but just as valuable pieces and happies like phone wallpaper or printables to frame.
What is the refund policy?
Since this is a lifetime purchase, I offer a small refund window of 15 days, provided that you can explain why the library wasn't right for you and show you did try some resources.
Are you open to new ideas?
Absolutely! This is a resource for YOU, so I always want to hear what you want more of. Contact me here with new ideas!
I have more questions!
I am at your service! Please contact me with any questions you have.